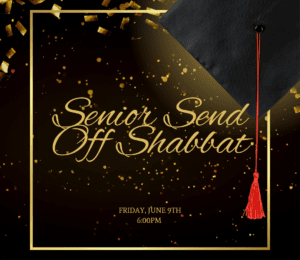 Friday, June 09
6:00pm to 8:00pm
Hillel UW
4745 17th Ave NE
Seattle WA 98105
Congratulations on your graduation, Huskies! Hillel UW is going to miss you so much, but we want to send you off with a special Shabbat dinner for you and your family members!
Join us for a L'chaims and a delicious Shabbat dinner. Please bring along your family and friends and join us for an evening of celebrating your incredible accomplishments! Hillel UW is so thankful to have had you over the last few years and can't wait to celebrate with you!
Please RSVP below by Tuesday, June 6th. UW students are FREE with promo code (senior). 
Seniors: don't forget to sign up for your Hillel cord for graduation!
Please reach out to Ellie if you have any questions!