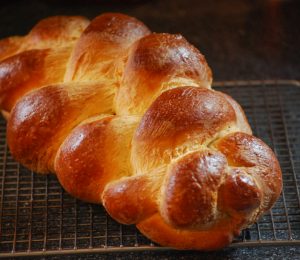 Thursday, November 16
4:00pm to 6:00pm
Hillel UW
4745 17th Ave NE
Seattle WA 98105
What's better than baking delicious Challah with awesome people? Baking Challah for a good cause! Join us on November 16th at Hillel to bake up some delicious Challah.
We will be selling the Challah to raise money for the Alliance for Gun Responsibility. The Alliance works to end the gun violence crisis in our community and to promote a safer culture around gun ownership through balancing rights with responsibilities. They innovative policy, advocates for changes in laws, and promotes community education to reduce gun violence. Come join us for a good time for a good cause!
Here is the link to pre-order your Challah! Share it with all your friends.