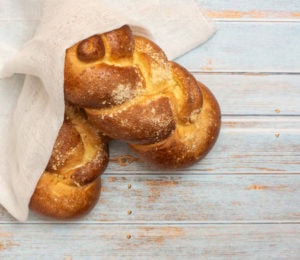 Sunday, March 08
1:00pm to 4:00pm
Hillel UW
4745 17th Ave NE
Seattle WA 98105
This event is cancelled.
deep breath baking is a relaxing, fun, experiential workshop that weaves together challah bread baking instruction with mindfulness practice, offering the universal lesson that "rest is part of the recipe."
In the classic workshop participants enjoy a yoga class, mindful baking lesson, and a loaf to bring home. No previous knowledge of yoga or Judaism required.
If you have your own yoga mat please bring it, as we have a limited number of yoga mats.
More information here.