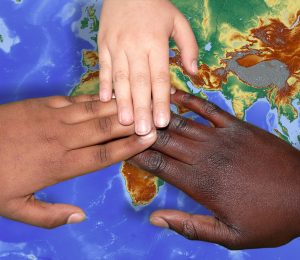 Sunday, May 06
12:45pm to 4:15pm
University of Washington Husky Union Building - Lyceum Room
4001 E. Stevens Way NE
Seattle WA 98195
Come join us for a day of listening, learning, and lending a hand to Syrian refugees. We will be joining together to hear stories, learn how to advocate for refugees in our community and beyond, as well as prepare hygiene kits for refugee families in need.
This event is free and open to all. All ages welcome. Feel free to drop in or stay for the whole day.
1:00 PM - LISTEN: REFUGEE EXPERIENCES
2:00 PM - LEARN: EMPOWERMENT THROUGH STUDY
3:00 PM - LEND A HAND: ASSEMBLE HYGIENE KITS FOR SYRIAN REFUGEE FAMILIES
Please click here to sign up to volunteer! We are so excited to see you there!
In partnership with:
Amnesty International UW
Chabad UW
UW Circle K
Congregation Beth Shalom
Temple Beth Am
Temple De Hirsch Sinai
Jewish Family Service Seattle
UW Center for Human Rights
UW Jackson School of International Studies
UW Department of Sociology
UW Department of Geography
UW Center for Demography & Ecology
UW Law, Society & Justice
This event is being co-sponsored by: Hillel International, Heart to Heart, and JDC through a very generous grant from The Genesis Prize.
**Free Parking at UW on Sundays**