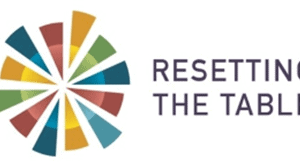 Thursday, October 19
5:30pm to 9:00pm
Hillel UW
4745 17th Ave NE
Seattle WA 98105
In our increasingly polarized world it can be challenging to engage in difficult conversations. Yet conversations across differences are needed more than ever.
At Speaking Across Conflict, you will learn and practice skills to better engage in dialogue across disagreement.
The workshop will focus on the Israeli-Palestinian conflict as a case study, but the skills we will practice are transferable to other areas of disagreement.
Open to all undergraduates and graduate students, regardless of background.
Event is free. Pre-registration is required.
With any questions, please contact Ashley Pratt, who will facilitate the workshop, or Rabbi Lauren.
Speaking Across Conflict is a project of Resetting the Table: Courageous Conversations Across Divides.