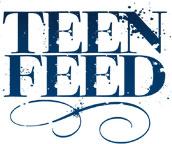 Sunday, December 11
5:00pm to 8:45pm
University Lutheran Church
1604 NE 50th St.
Seattle WA 98105
We are looking for volunteers to be on our in-person team this month as we cook and serve food to provide dinner for homeless teens in the area.  Or if you want to purchase and/or cook food and bring it to the church, sign up here.  Drop off is at 5:15pm at the Church parking lot (see below).
In-person volunteers should arrive at University Lutheran Church (1604 50th St. NE) on Sunday at 5 PM. Give them a call when you arrive at 206-229-0813 and they will help you get into the building and show you to the kitchen. Plan on wrapping up and departing around 8:30-8:45 PM.
If you are feeling unwell or have been in contact with someone who is COVID - 19 positive, please do not sign up to cook.