Pray, sing, study, reflect, and reconnect with Hillel UW this High Holiday season.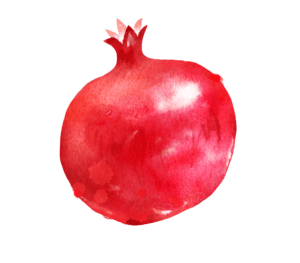 For the safety and well-being of our community, we are limiting the number of services we are offering this year (creating a thoughtful combination of our traditional and liberal services) as well as the number of seats. We ask that you be fully vaccinated before entering the Hillel building. All services will be live-streamed; if you have not been vaccinated we invite you to choose our live-stream option.
All of our services this year will be led by Jason Kintzer and our Senior Jewish Educator, Rabbi Lauren Kurland. Learn more about our service leaders here. The Erev Rosh Hashanah sermon will be given by Amee Huppin Sherer, Hillel UW's Greenstein Family Executive Director and the Kol Nidre sermon will be given by Terri Green, Hillel UW's Director of Advancement.
We will have an Erev Rosh Hashanah dinner immediately following Rosh Hashanah services on September 5th for students and Jconnectors (20 & 30-somethings) only. Dinners will be prepared in individual to-go boxes, so you can choose to take them home, or stay and enjoy your meal with us at tables set up outside in our Sukkah court.  Click here to learn more, see the menu, or to RSVP.
Click here for our High Holidays schedule!
Make your reservation here! Advance RSVP required to attend services.
---
Support Hillel
We rely on generous community support to offer High Holiday services and our other meaningful and innovative programs throughout the year. Hillel is pleased to provide High Holiday services and programs at no cost to students. The actual cost is about $72 per student.
Become a 2021/5782 Hillel UW Shofar Sponsor
Sponsors are needed this year as our income from High Holiday Service ticket sales will be limited due to COVID safety precautions, and we will incur the added costs of providing livestream access to our services.  Additionally, as half of our students  – first years and sophomores – have never experienced college in person, we anticipate twice the number of new students to attend this year's Welcome to Hillel Sukkot Party, Welcome Back BBQ, and our annual Fall Retreat.  Please consider supporting Hillel UW as a 2021/5782 Shofar Sponsor. 
Sponsorships include up to 4 tickets to all Hillel UW High Holiday in-person services as well as live-stream access to all services.  
2021/5782 Hillel UW Shofar Sponsorship Levels
T'ruah – $5,000
Sh'varim – $2,500
T'kiyah – $1,200
Click here to become a sponsor!
If you have questions or would like to donate through a foundation, donor advised fund or other method, please contact Terri Green, Director of Advancement at terri@hilleluw.org
---
High Holiday Drive
JFS (Jewish Family Service) Food Collection Drive
Please remember those in need in our community during this High Holiday season. Please feel free to bring donations of canned and non-perishable food to leave in collection boxes in Hillel UW's lobby for JFS.
---
Higher Holidays with Hillel International & Reboot
Hillel International and Reboot join Forces to Reimagine "Higher Holidays" Experience for Jewish Students. Higher Holidays reimagines worship for Jewish college students like it's never been done before!
Meeting the moment as Jewish college students confront isolation and uncertainty with a reimagined approach to celebrating Judaism's holiest days, Hillel International and Reboot have teamed up to deliver "Higher Holidays," a dynamic set of unique streamed experiences for Rosh Hashanah and Yom Kippur. Click here to learn more.
---
Make a Reservation | Service Schedule | Parking Information | Donations & Sponsorships