November 3rd is election day!
Are you prepared? Are you registered to vote? Hillel UW is here to help!
---
MitzVote
is a non-partisan get-out-the-vote campaign that provides students with the education and resources they need to mobilize and vote in the 2020 election. Utilizing Jewish wisdom to empower and enable students to engage in the election, we and other Hillels are working to support our students in civic education, activating peers, voting, and celebrating civic engagement.  And we have tons of MitzVote SWAG to give away, so be sure to stop by Hillel and ask for a MitzVote mask and stickers you can wear that say "I voted".  Someone on staff is often here from 11am-4pm, and we are happy to answer the door:)
---
The Choosing People: A Jewish Learning Session on Judaism and Democracy
Tuesday, October 27, 7:30 pm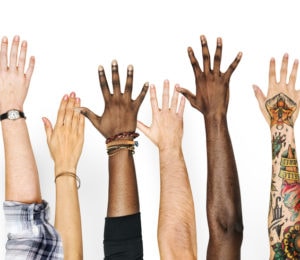 This Election Season session will explore the relationship between Jews, Judaism, and Democracy vs. Authoritarianism, and equip us with inspiration for taking action through the democratic process. We'll explore questions like: Why do Jews seem to love democracy so much? What is the Jewish view of authoritarian power?
This is the first in a series of informal Jewish learning opportunities with Rabbi Josh Weisman, our Senior Jewish Educator. Click here to sign up!
---