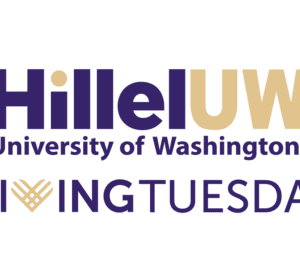 GivingTuesday is on November 30 and is brighter than ever!
GivingTuesday is a global charity movement unleashing the power of radical generosity. And this year, we're celebrating the day of giving during Hanukkah, and it couldn't be more fitting. Our students are a constant source of light at Hillel UW.
In the spirit of the holiday season, we're also thrilled to share that all gifts to Hillel UW will be matched dollar-for-dollar by the Isaac Alhadeff Foundation to support UW's Shabbat programming, a bright spot each week.
Your gift today could provide the following:
$36 hosts one student at Shabbat dinner each week
$180 pays for five students to attend a weekly Shabbat
$360 funds a Havdalah service, music, and dessert
$720 covers Hillel's monthly Shabbat with a guest musician
$1,000 underwrites the cost of food for a Shabbat dinner
$2,500 funds a weekend Shabbaton retreat
Jewish Huskies will feel your gift each week as they welcome in Shabbat together at UW.