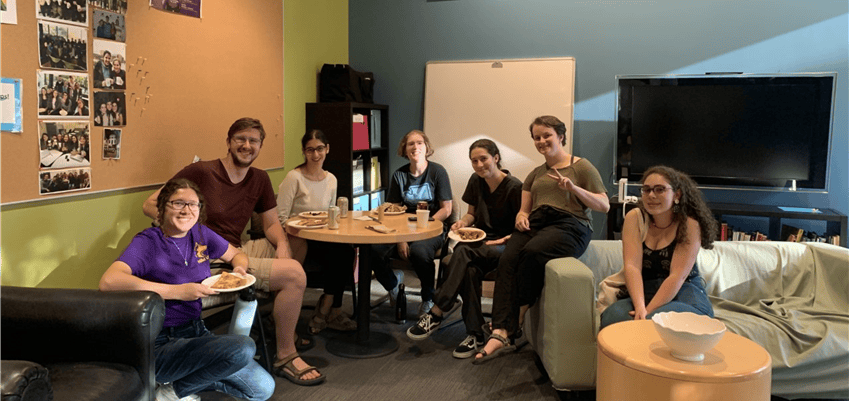 Get in touch with Rabbi Lauren
Have questions that our Rabbi can help you with? Maybe you're interested in hanging a mezuzah on your dorm room or in your apartment? Contact Rabbi Lauren!
Job & Volunteer Opportunities
Learn about Jewish community job and volunteer opportunities here. If you have anything you would like added to this page, please the information email undergraddirector@hilleluw.org.
Scholarships, Grants, & Loans
Annually, we offer a scholarship to undergraduate students at UW. We also share other scholarship, loan, and grant opportunities for students as well. Click here for more information.
Religious Accommodations at UW
According to WA state law, UW must reasonably accommodate students' religious observances to allow students to take holidays for reasons of faith or conscience without having their grades adversely impacted by the absence. Accommodations must be requested within the first two weeks of the course using the Religious Accommodations Request form. (accessible with a UW NetID)
About UW
The UW is one of the world's preeminent public universities. UW's impact on individuals, the Pacific Northwest region and the world is profound — whether UW is launching young people into a boundless future or confronting the grand challenges of our time through undaunted research and scholarship.
Hillel International estimates that the University of Washington has 1500-2000 Jewish undergraduate students. Learn more about the UW's robust Jewish Studies program!
Have questions? Reach out to our team.