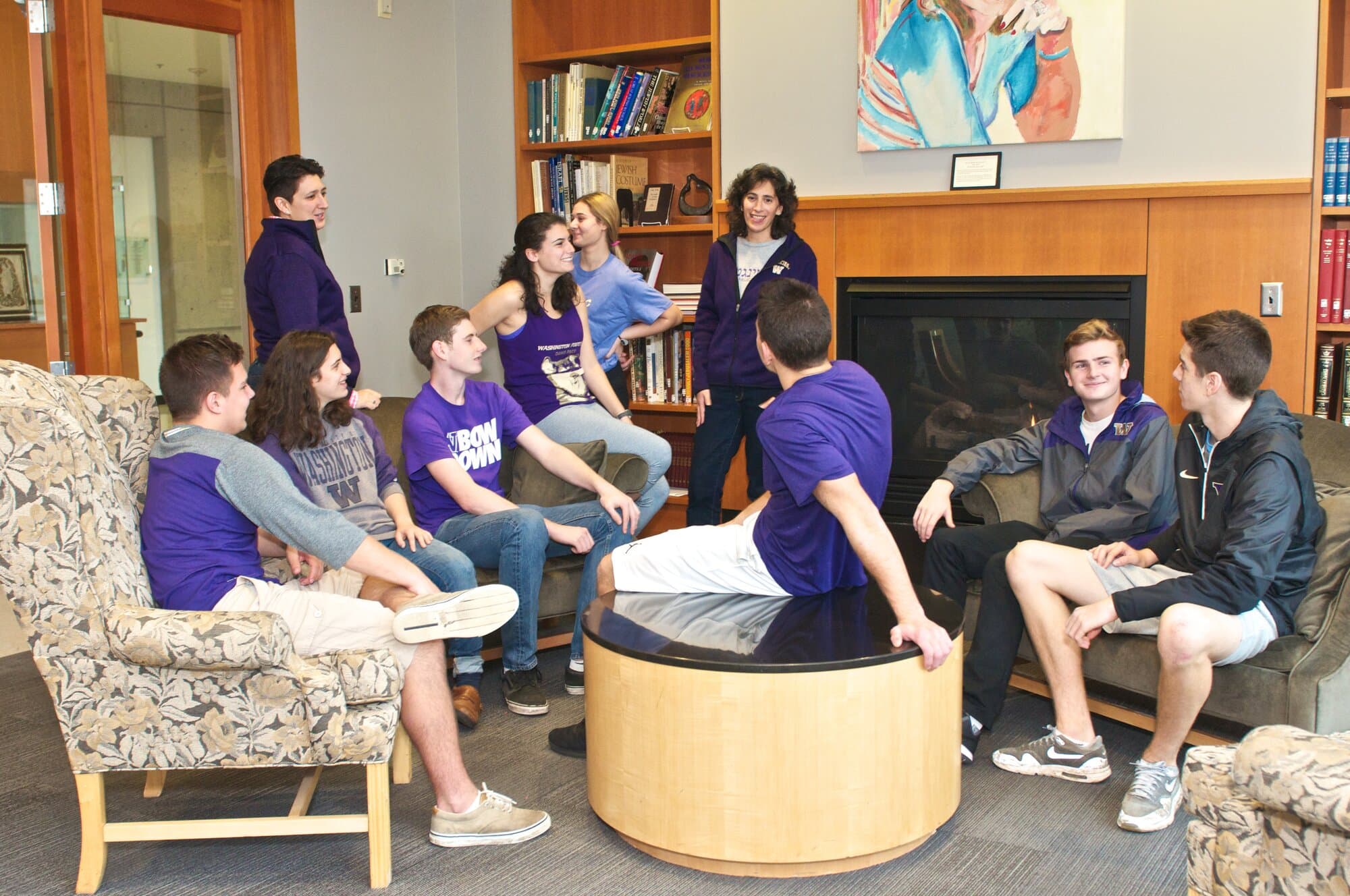 Looking for a great home away from home during your time as a student at UW? Look no further than Hillel at the University of Washington.
Our incredible three-story building features:
A living room with a fireplace for quiet studying
A cafe with free coffee and snacks as well as a large screen TV to play Wii and watch your favorite TV shows and sporting events
A library for studying, and free access to a printer for printing out your study guides
Free Wifi
A basketball court, and sports equipment
A work-out room that is free to students
Student project room
A huge auditorium used for high holidays services as well as open-mic nights
Beit Midrash
A lovely garden
Our workout room, library, and cafe are available for drop-in use by students during the school year.
Feel free to
contact us
or stop by to check out the entire facility and meet our team.