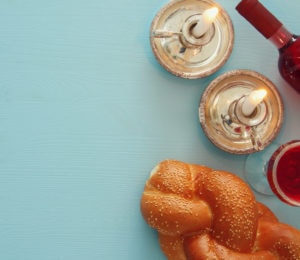 Friday, May 15
5:00pm to 7:00pm
This week we are offering two different opportunities for Kabbalat Shabbat Online!
We will keep up with our scheduled student-led Kabbalat from 5 to 6 PM with services led by Addie Bjornson with this zoom link!
Additionally, from 6 to 7 PM we are joining with Congregation Beth Shalom for a virtual Kabbalat Shabbat experience on Zoom! We'll prepare to welcome Shabbat with the melodious Kabbalat Shabbat service (including Mourner's Kaddish), led by Amee and her family, with a few words of Torah from Rabbi Rose. If you can, please bring your candlesticks and matches — we'll conclude with lighting Shabbat candles and then wishing each other Shabbat Shalom while admiring the flickering flames. You're welcome to bring a siddur, too, but we'll also have the words of the siddur available on screen.
Email Amee for the zoom link!