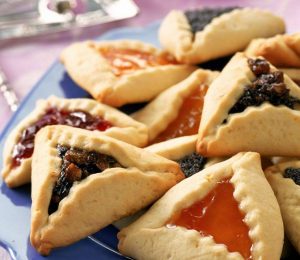 Thursday, February 15
6:00pm to 8:00pm
Hillel UW
4745 17th Ave NE
Seattle WA 98105
Join us for the community wide Hamentaschen (a triangular shaped cookie for Purim) baking event. We will be making tons and tons of hamentaschen for Jewish Family Service.
Some of the Hamentaschen will go directly to Sha'arei Tikvah (a celebration for people will all abilities), and others will be sold with proceeds going to Jewish Family Service.
This event is for students as well as JConnectors!