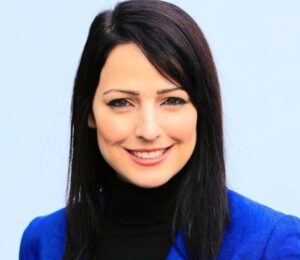 Monday, May 23
7:00pm to 8:30pm
University of Washington
HUB 145
Please join us for an engaging evening with Gadeer Kamal-Mreeh!
Gadeer is an Israeli Druze politician and journalist.  She became the first Druze woman to anchor a Hebrew-language news program on Israeli television in 2017.  In 2019, she made history as the first Druze woman to become a member of the Knesset.  Today, she works as the Jewish Agency for Israel's first Druze emissary to the United States, representing Israel in Washington D.C. and on college campuses throughout North America.
We are delighted to be hosting her at the University of Washington along with our co-sponsors:  The Stroum Center for Jewish Studies and the Political Science Department.  Professor Alan Dowty will be interviewing her.  Come prepared to enjoy a fascinating conversation!
This event is free. Register below!