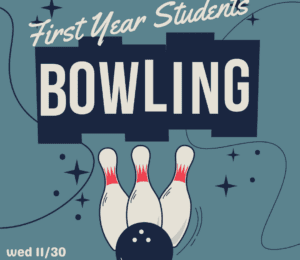 Wednesday, November 30
7:00pm to 9:00pm
Calling all First Years- join us for a first years only bowling event! As the quarter comes to an end, take some time to have fun with some of your fellow first year huskies!
This event is being hosted by Hillel's First Year Student Ambassadors
Reach out to Ellie if you have any questions!