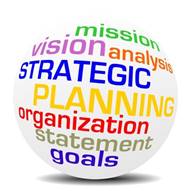 Thursday, June 06
6:30pm to 8:00pm
Hillel UW
4745 17th Ave NE
Seattle WA 98105
It's all Strategic! 
New President and New Plan!
Join us for our 2019 Annual Meeting, as we officially hand-over the gavel to our New Board President, Alan Waldbaum, hand-out the Executive Summary of our New Strategic Plan, and hand-deliver several awards!
ALL ARE WELCOME!
Community Members, Jconnectors, Students, and Stakeholders.
~
Reception
6:30 - 7:00 p.m.
Light Dinner & Drinks
~
Program
7:00 - 8:00 p.m.
President's Welcoming Remarks & Business
Greenstein Family Executive Director's Reflections
Awards Presentation
~
Suggested Donation
Community Members: $18
Jconnectors: $10
Students: Free
~
or call (206) 527-1997
by Friday, May 31
Attire: Casual
~
Can't attend? Make a tribute here in honor of Jon Newman's two years as Board President, to welcome Alan Waldbaum as our new President, or in honor of your favorite UW student or Jconnector!
~
If you have questions, please contact Terri Green,
Director of Development, (206) 527-1997, terri@hilleluw.org.