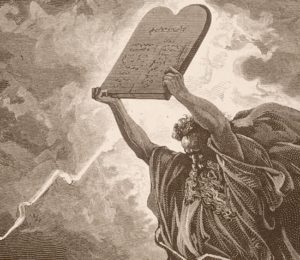 Thursday, May 28
6:00pm to 11:59pm
As we celebrate the receiving of the Torah from Mt. Sinai, join us as we gather together with other West Coast Hillels to learn and create awesome Torah together. The theme this year is  "Finding your Personal Torah." We'll be offering multiple class options per time slot, with topics ranging from traditional text studies to cooking classes to yoga! (think "Limmud" style).
Feel free to RSVP here.
And if you are interested in leading a session - please fill out this form! (Accepting responses through Memorial Day)
Schedule:
6-6:10pm: Welcome Session!
6:10-6:45: Rabbi David Wolpe on "The Secret Meaning of Adam and Eve"
6:45-7:15: Block 1 | Session A - TBA, Session B - TBA
7:15-7:45: Block 2 | Session A - TBA, Session B - TBA
7:45-8:00: Candle lighting and welcoming in Chag!
8:00-8:30: Block 3 | Session A - TBA, Session B - TBA
8:30-9:00: Block 4 | Session A - TBA, Session B - TBA
9:00-10:00: Rabbi Bradley Shavit Artson - Acquiring Torah: The Story of Rabbi Akiva
9:00-9:30: Block 5 | Session A - TBA, Session B - TBA
9:30-10:00: Block 6 | Session A - TBA, Session B - TBA
10:00-10:30: Block 7 | Session A - TBA, Session B - TBA
10:30-11:00: Block 8 | Session A - TBA, Session B - TBA
11:00-11:30: Block 9 | Session A - TBA, Session B - TBA
11:30-12:00: Block 10 | Session A - TBA, Session B - TBA