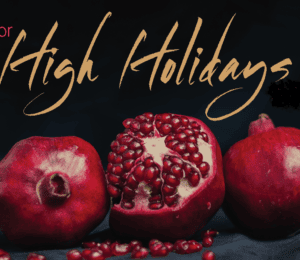 Sunday, September 27
6:30pm to 8:15pm
Students, young adults, parents and community members are invited to join Hillel UW for the High Holidays 2020/5781.
Sunday, September 27
6:30 – 8:15 pm
Kol Nidre Service
Jason Kintzer will be partnering with Hillel UW's new Rabbi and Senior Jewish Educator, Rabbi Josh Weisman, for Kol Nidre. Candle lighting will be at 6:39 pm, Kol Nidre will be sung by Jason at approximately 6:45pm and the sermon will be given by Amee Sherer.