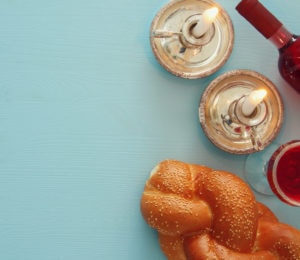 Thursday, May 28
11:00am to 2:00pm
Hillel UW
4745 17th Ave NE
Seattle WA 98105
Sign up to pick up your Shabbag so that you can bring a Hillel UW Shabbat experience to your house, dorm or apartment!  This week, pick up is on THURSDAY, May 28th, as we will be closed on Friday, May 29th for Shavuot.
Shabbags this week will include:
-Dinner!  Vegetarian lasagne, salad, and a brownie!  OR - $10 to go toward your own Shabbat dinner - just let us know if you prefer cash in the form where it says "dietary restrictions"
-Shabbat Tea candles and matches
-Grape juice for Kiddush
-Challah for Motzi
-a Taste of Torah, and the blessings for candles, wine and challah.
Pick them up at Hillel this Thursday between 11AM and 2PM!