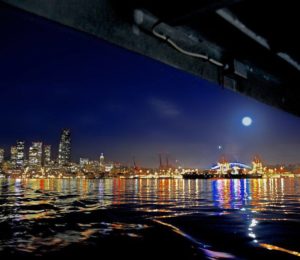 Saturday, June 01
6:30pm to 10:00pm
4005 20th Ave West
Seattle WA 98199
Enjoy an evening on Lake Union with Hillel UW for dancing, dessert, drinks, and good times. We will spend the last moments of Shab(boat) together, and ring in the new week with Havdalah and music on the water.
Meet at Hillel at 6:30 PM and grab a free Lyft code to the dock! We will sail until 9:30 PM, and provide Lyft codes back to the U District as well.
Dress in formal attire, and get ready to celebrate an amazing year with Hillel UW!
There are limited spots on the boat, so make sure to reserve your place at the link below. Any and all are welcome with an RSVP.
https://docs.google.com/forms/d/e/1FAIpQLSeXL5HIz8YdTKuqUNu4UMVAhQ-upCTZaeGbCY1A32VNl49U6Q/viewform