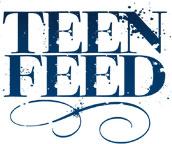 Sunday, January 08
5:00pm to 8:45pm
Hillel UW
4745 17th Ave NE
Seattle WA 98105
In addition to signing up to cook at home or bring in already prepared food, we are looking for volunteers to be on our in-person team this month as we cook and serve food to provide dinner for homeless teens in the area.
Here is the Signup genius link for this month to cook at home or drop off prepared food at the Church at 5:15pm.
Volunteers to set up, prepare food at the site, and help serve and clean up the meal should arrive at University Lutheran Church (1604 50th St. NE) on Sunday at 5 PM. Give them a call when you arrive at 206-229-0813 and they will help you get into the building and show you to the kitchen. Plan on wrapping up and departing around 8:30-8:45 PM.
If you are feeling unwell or have been in contact with someone who is COVID - 19 positive, please do not sign up to cook.