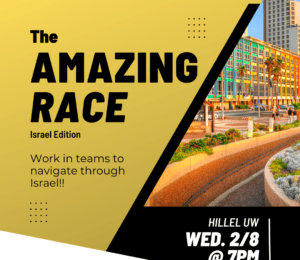 Wednesday, February 08
7:00pm to 8:30pm
4745 17th Avenue NE
Seattle WA 98105
Take a break from school and come travel - we mean, race - with us🛫!!
Hillel UW and Mishelanu will be hosting this interactive and AMAZING event!
We would love to know who is able to come so we can organize team logistics accordingly, so please RSVP.
Everyone is invited!